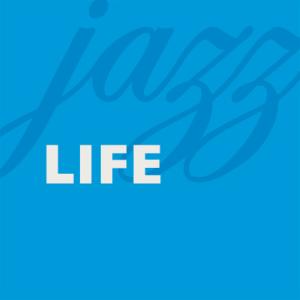 Jazz Life
(

par instrument

)
Jazz Life
(

alphabétique

)

Jazz Life
(
chronologique
)
Jazz Life
(articles et interviews en 2019)
Les
articles, interviews, discographies, dossiers
parus sur internet
de 2013 à nos jours sont classés par instrument.
Les nouveaux articles
s'ajoutent à l'ensemble.
Sur les éditions papier (1935 à 2012), se trouvent beaucoup d'autres
articles, interviews, discographies, dossiers disponibles à la vente sur notre boutique
.
L'index par famille d'instruments permet de se rendre rapidement à la rubrique choisie.
Photos © Ellen Bertet, Jose Horna, Pascal Kober, Jacky Lepage, David Sinclair
Les crédits s'affichent pour chaque photo en passant le curseur sur la photo
INSTRUMENTS
Trompette/Cornet/Bugle
•
Trombone
•
Saxophones
•
Clarinette
•
Piano/Orgue/Claviers
•
Accordéon/Harmonica
•
Guitare
•
Basse
•
Batterie/Percussions
• Chant • Violon

•

Big Band/Chef d'orchestre/Arrangeur

ARTICLES THÉMATIQUES
Livres, Les institutions du jazz, Clubs-Concerts-Festivals, Histoire, Instruments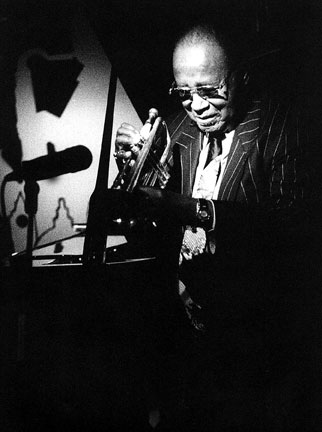 Trompette (tp)/Cornet (crt)/Bugle (flh)
Fabrizio BOSSO / La forza del destino
Cecil BRIDGEWATER / All My Yesterdays
Harry Sweets EDISON / Sweets, ma non troppo
Roy HARGROVE / Parlons peu, parlons bien…
Roy HARGROVE / Moment to Moment
Eddie HENDERSON / Collective Portrait
Marquis HILL / Chicago after dark
Harry JAMES / Le siècle d'Harry James
Jonah JONES / Blues, Swing and Style
Goran KAJFES / Jazz, free & folk
Jean-Loup LONGNON / Courant alternatif
Yoann LOUSTALOT-Frédéric CHIFFOLEAU / Old and New Songs
Wynton MARSALIS / On peut aimer les autres…
Christian SCOTT / Stretch Music
Charles TOLLIVER / Impressions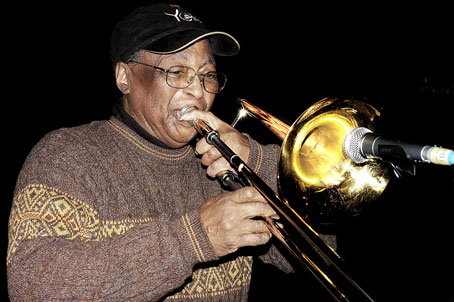 Trombone (tb, btb, vtb)
Garnett BROWN / Memphis Confidential (suite)
Curtis FULLER / The Early Years
Wycliffe GORDON / How Deep Is the Music
Gianluca PETRELLA / Pour Nino Rota
Saxophones (as, ss, ts, bar)
Eric ALEXANDER / Jazz Inside Out
Frank CATALANO / The Chicago Fire
Claudio FASOLI / Il Professore
Ricky FORD / Five or Six Shades of Jazz
Sonny FORTUNE / Coltrane Legacy
Luigi GRASSO / Un Aria di Jazz
Robert JEANNE / La double-vie de Mr. Jeanne
Nicole JOHÄNNTGEN / Introducing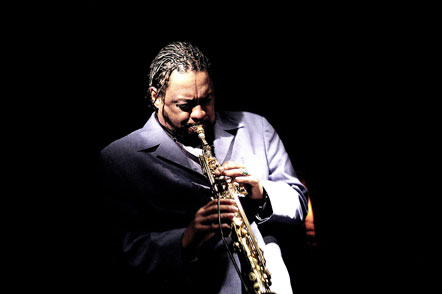 Lenny POPKIN / Feelin' the Music
Rudresh MAHANTHAPPA / Indian ma non troppo
Jorge PARDO / Du swing… au soniquete
Lenny POPKIN / Feelin' the Music
Walter SMITH III / The New Texas Sound
Joe TEMPERLEY / Au Paradis des Big Bands
Bobby WATSON / Kansas City Barbecue Suite
Clarinette (cl, bcl)
George LEWIS / Anche simple et charme du son
Piano (p)/Orgue (org)/Claviers (clav)
Toshiko AKIYOSHI / Bouncing With Toshiko
Ran BLAKE / Dr. Jazz and Mr. Blake
Christian BRENNER / Avec Tabou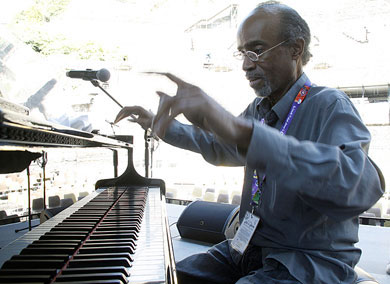 Julien BRUNETEAUD / Playground
Mario CANONGE et Michel ZENINO / The Two Brothers
Laurent COQ / The Lafayette Suite
David HERRIDGE / Midnight in Paris
Fred HERSCH / The Poet's Touch
Bertha HOPE-BOOKER / Bertha's Fire
Alain JEAN-MARIE / Begin the Biguine
Steve KUHN / A Quiet Man
Jobic LE MASSON / Song
Charles LOOS / Le charme discret
Jan LUNDGREN / Swedish Jazz Tales
Harold MABERN / Memphis Confidential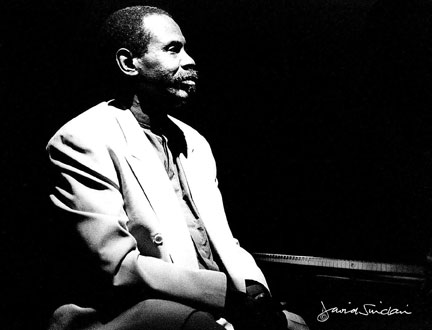 Harold MABERN / To Love and Be Loved
Louis MAZETIER / Docteur Swing
Jelly Roll MORTON / Ses relations difficiles avec la Harlem Renaissance
Gérard NAULET / Viaje a la Amistad
Johnny O'NEAL / Johnny's Back in Town
Horace PARLAN / Love and Peace
Danilo PEREZ / Quinze ans après…
André PREVIN/ Classic Jazz
Eric REED / Chapter 1: The Color of the Soul
Eric REED / Chapter 2: The Color of the Swing

Albert SANZ / Sweet Home, Valencia
Rossano SPORTIELLO / Piano on My Mind
René URTREGER / Le jazz à cœur
Maurice VANDER / Dans une ferme du Poitou
Accordéon (acc)/Harmonica (harm)
Toots THIELEMANS / De Jeanke à Toots
Guitare (g)
William CHABBEY / Three Ways for a Soul
Bass (b, eb)
Yoann LOUSTALOT-Frédéric CHIFFOLEAU / Old and New Songs
Dezron DOUGLAS / Time Is Everything
Peter GIRON / The Best Kept Secret
Chris McBRIDE / The New Messenger
Ugonna OKEGWO / Chasin' the Jazz
Mario CANONGE et Michel ZENINO / The Two Brothers
Batterie (dm)
Barry ALTSCHUL / Sophisticated Rhythm
John BETSCH / The John Betsch Society
Justin BROWN / California Drummin'
Al FOSTER / Nostalgia in Times Square
Rodney GREEN / Drums From the Church
Louis HAYES / The Jazz Leader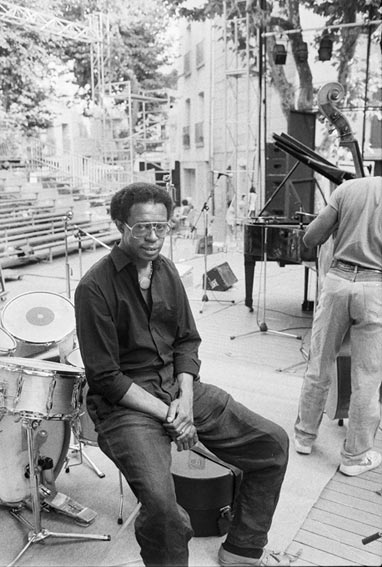 Willie JONES III / Among Friends
Victor LEWIS / Sophisticated Giant
Victor MOREL / Jazz in Paraguay
Bobby SANABRIA / Nuyorican Is Beautiful
Julie SAURY / Song for My Father
Warren SMITH / Composer's Workshop Ensemble
Philippe SOIRAT / Lines and Spaces
Chant (voc)
Cyrille AIMÉE / La Rage de vivre
Ellen BIRATH / Ellen and the Shadow Cats
Dee Dee BRIDGEWATER / Soul and Roots
Deborah BROWN / Kansas City Here I Come
Laïka FATIEN / Come a Little Closer
Ella FITZGERALD / Le siècle d'Ella Fitzgerald (Dossier)

Sylvia HOWARD / Paris, via Singapour
Denise KING / My Destiny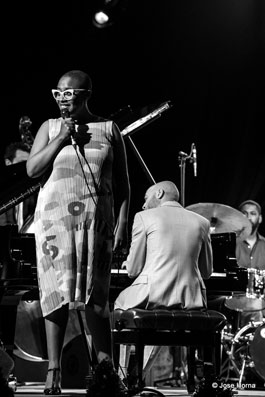 Karin KROG / The Many Faces of…
Kevin MAHOGANY / Kansas City Born and Bred
Cécile McLORIN SALVANT / When Dreams Come True
Mighty Mo RODGERS / Blues March
Norma WINSTONE / A Timeless Place
Violon (vln)
Svend ASMUSSEN / The Fiddling Viking
Big Band/Chef d'orchestre/Arrangeur
Romain THIVOLLE / Django Revisited Big Band
Gerald WILSON / The Early Years



ARTICLES THÉMATIQUES

Livres
Philippe Fréchet / Le jazz et la plume
Michel Laplace / L'Encyclopédiste de la Trompette

Les institutions du jazz
Jazz Foundation of America / Don't you know we care?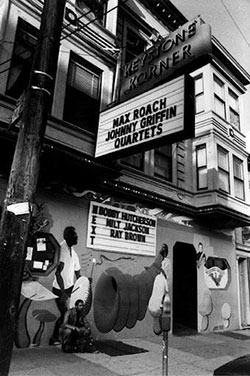 La Maison du jazz de Liège / Jean-Pol Schroeder


Clubs-Concerts-Festivals
Jean-Pierre Bissot / Gaume Jazz Festival
Olivier David / Aux Petits Joueurs
Duarte Mendonça / Jazz à Estoril
Spike Wilner / Le Mezzrow
Spike Wilner / Live at Smalls

Histoire
Jean-Christophe Averty / Le Raisin Vert
Marcel Fleiss / Les années jazz
Ira Gitler / A Jazz Life
Jazz Foundation of America / Don't you know we care?
80 ans de Jazz Hot-Jazz Hot 80e Anniversary / Fondation Boris Vian, Paris
80 ans de Jazz Hot-Jazz Hot 80e Anniversary / Jazz Station, Bruxelles
La Maison du jazz de Liège / Jean-Pol Schroeder
Les origines du spectacle américain / Les Minstrel Shows
Rudy Van Gelder / The Art of Sound
Boris Vian / Le Voyage en Amérique


Instruments
Aux origines du piano hot / Les fondements de l'expressivité d'un instrument bien tempéré
Le saxophone / Un instrument «jazz»
La batterie / L'instrument du jazz (-band)