Justin Brown
California Drummin'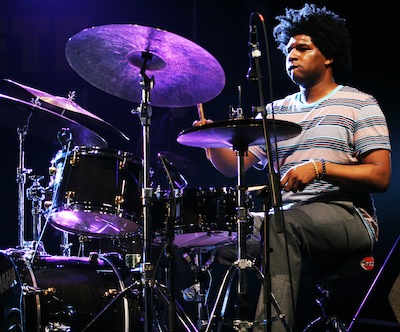 Justin Brown born on April 9, 1984 in Richmond, CA, is a musician who enjoys a successful career. He was raised in California and introduced to music at an early age by his mother, a gospel organist, and a supportive father. He later moved to New York. Evolving from playing churches to clubs in New York is a common path for many musicians, like Rodney Green, featured in this issue. In 2012, Justin Brown was a finalist in the Thelonious Monk Competition. These past few years, Justin Brown has been the regular drummer of Ambrose Akinmusire and Walter Smith III's quintet. We met him when the band was playing at the Jazz en Tête festival in Clermont-Ferrand.
Interview & photos by Guy Reynard

© Jazz Hot #669, Autumn 2014




Jazz H

ot:
Are the drums your first instrument?
Justin Brown: Yes, I started off immediately on the drums. In the San Francisco Bay area, there were a lot of guys who were really, really versed on this instrument. I was like in a way I had been there to do that. In church, I was just thrown on this instrument. I just knew by instinct at a very young age that it was what I wanted to do.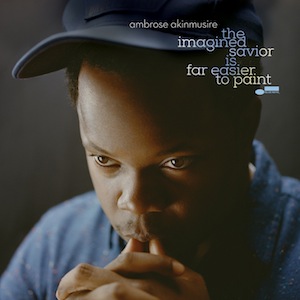 Who was your first teacher?
Three guys really started me on my way: first there was Wilson Brooks. He was a gospel drummer that knew about jazz. There was another guy –rest in peace– whose name was Dwayne Hendricks. I was about 6 or 7 watching the sky, he was 18 or 19 playing with Pete Escovedo. I was really brought up into these two guys. And then there was Tommy Bradford, who was a good friend of my mother. They organized gigs together in churches in the town. Watching these three guys was really my first start, my first exposure to this instrument, you know. Later, I moved to the young musicians program where I learned how to play in an orchestra.
So, you studied music?
Yes. That's how I was introduced to jazz and to great musicians in the San Francisco Bay area. That's how I met Ambrose but also Joshua Redman. Sly and the family Stone was also there. There was a lot of great music in the Bay basically. After that, I studied at the Dave Brubeck Institute, which is a two-year program at the University of Pacific. At that time the director was Christian McBride. I was in a heavy state of development during those two years. It's in Stockton, CA, so it's in the middle of nowhere and there is nothing else to do but to work on music. So, I am very thankful for this experience. After that I decided to go to New York to pursue a musical career. And at that time I think I was a talented kid but I wanted to work on my craft and I wanted to develop a thing that was true for me, something I could express to others in a positive way and not be caught up in somebody else's sound. At that age you must be a follower influences. I know I really wanted to be a jazz musician or a gospel musician. That's the reason why I moved to New York. In New York, there are people from all over the world and there are kinds of music: I can hear gypsy music if I want, Spanish music or reggae.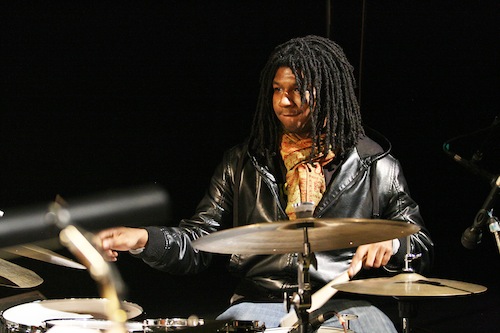 What was you church?
We grew up into Pentecostal Church.
How different is the music according to the churches?
The structure of the services is different but the music was similar in different places. You have your traditional ends but at that time people like Andrée Crouch, the Hawkins family, the Park Sisters and other bands reincarnated these tunes in church. Gospel music derived from the Black church. The Catholic Church is more traditional with just the choir and the pipe organ. In the Black church, we play all the instruments.
Who was your first jazz drummer inspiration?
When I started the young musicians program, the only thing I knew was Miles Davis. I don't think I knew Kind of Blue. I didn't know what jazz sounded like. My father had Art Blakey's Caravan. That was the first jazz record I listened to heavily and that put me on my way. Then I listened to a lot of drummers. I started with Art Blakey and then Tony Williams, Elvin and further back to Big Sid Cattlett, Cosy Cole and learned the history of the instrument. But Art Blakey was the first big jazz influence in my life.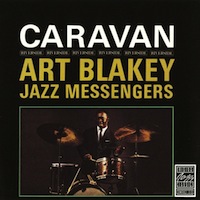 I would say that today in your playing I hear more Elvin Jones than Art Blakey…
You never know what you're going to get, for me I just follow my heart although there is a lot vocabulary that I've studied. I'm not thinking about it but something of Elvin or Tony Williams or Roy Haynes can come out. But for me it's about taking all these things and conveying this information with emotion, textures, feeling and new answers. For me, it's not about having an approach like Elvin or Max Roach. It's more about respecting all these things that came before you and what you studied and then present them in context. But I think this is a high compliment.
What were your first professional gigs?
The first man who gave me my fist professional gig was the famous Cuban saxophonist by the name of Yosvany Terry. I met him at the Stanford jazz Workshop. When I was a student they had an intensive program with little lessons and little concerts. Each faculty member had to do a concert for the workshop and he asked me to do a gig with him. Once I met him there he asked me if I would move to New York and I said yes. I moved to Now York that year. He put me in the direction of learning African and Cuban music and put them in rhythm. He really exposed me to another language of playing music in a spiritual way. After that, there was another guy called Josh Roseman, a trombonist. He was putting together a new sextet project and asked me to be a part of that. When I came to New York, I got a scholarship to go to Juilliard but I didn't go. I spent that first year meeting people, taking care of myself, learning more about the drums and playing as much as I could. Later on I played with Kenny Garrett and Christian McBride. The list of musicians I worked with is beyond what I had imagined when I arrived...
You're a permanent member of Ambrose Akinmusire and Walter Smith III's quintet…
Yes I have known him for 17 years now. He is one of the first musicians that I ever played music with. That's chemistry. I met Walter through Ambrose years later. I was listening to him all the time on records and bootlegs and I had never met him but I was very familiar with his playing. So when the time came to be on the bandstand with him, oh my God, it's a blessing to be a part of this quintet. We are just ourselves, we love the history of the music. We have to study. It's not about showing on the bandstand all the music you know. All that is about technique, facility. You have to learn where the stuff you play comes from in order to convey who you are.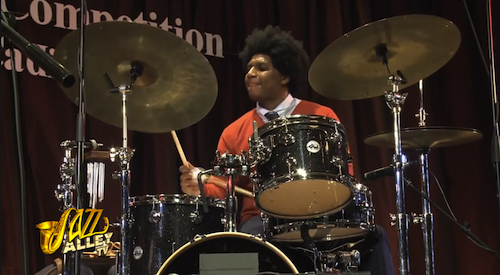 You arrived at the second place of the Thelonious Monk Competition. Could you describe its process?
This is the process: they give you a form requirement and you send them an audition CD that is not longer than 15 minutes. They receive hundreds of CDs. There are 3 judges that do a blindfold audition and pick 12 semi-finalists. Then they narrow the final to 3. For the semi final, the panel was Carl Allen, Brian Blade and Terri Lynn Carrington. They chose 3 musicians for the final. On that panel, there was Ben Riley Jimmy Cobb and Peter Erskine, guys I grew up listening to. It was an interesting experience because the drummers' community is not really a competitive community. All the drummers I know love their instrument so much that it's friendly competition. Nobody tries to beat on each other's head. I was happy to do that competition and I know that that situation offered a Prometheus choice. It was more an opportunity than a competition. I could be the discarded guy but these great musicians. All the 12 semifinalists had great presentation and it could have gone either way. I went there and showed the judges what I could do. I just wanted be myself. I just don't want play politics and I was just happy to make it that far. If I had not practiced and then got second place, I think I would have been worried. Having had the opportunity to play with Wayne and Herbie and talk to people like Ben Riley and Jimmy Cobb makes me feel like a winner. Being there was just remarkable experience. I was myself and I made it that far and that was cool, you know.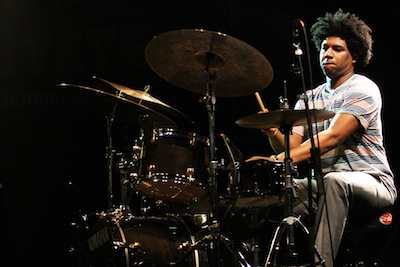 Do you have projects as a leader?
Yes I write music and I recently started to give gigs in New York under my name but I'm very patient because I just don't want to put music out there just for my sake. I really want to have something to say to the world. It's about patience. My group will germinate naturally. I want to take my time and learn more about who I am, what I want to present and wait for the music to come in my mind and in my heart to take a further step towards artistry.
Contact :

www.facebook.com/justin.brown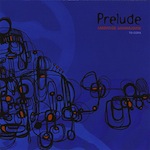 Discography
Sideman
CD 2008. Ambrose Akinmusire, Prelude, Fresh Sound New Talent FSNT 312
CD 2009. Gerald Clayton, Two Shades, Decca 2707144

CD 2010. Ambrose Akinmusire, When the Heart Emerges Glistening, Blue Note 509990 70609 2 9

CD 2011. Gerald Clayton, Bond. The Paris Sessions, EmArcy 15393

CD 2011. Chris Dingman, Waking Dreams, Baby bwm001

CD 2012. Gerald Clayton, Life Forum, Concord 7233770

CD 2012. Tony Tixier, Dream Pursuit, Space Time Records BG 1235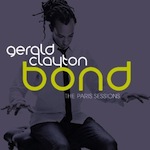 CD 2014. Ambrose Akinmusire, The Imagined Savior Is Far Easier to Paint, Blue Note 001972602
Vidéos
Justin Brown's interview and et concert with the Ambrose Akinmusire Quintet

2012 Thelonious Monk Competiton Concert