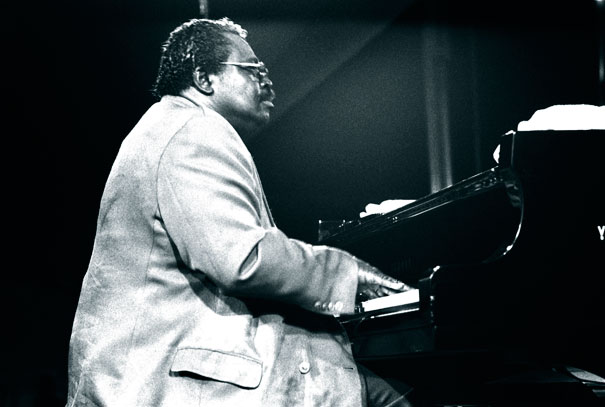 Larry Willis © Jacky Lepage


Le pianiste et compositeur Larry (Lawrence Elliott) Willis, un enfant de Harlem, New York –l'année de naissance est 1940 ou 1942 selon les sources– était un pianiste d'exception dont ce quartier a le secret. Il est décédé à Baltimore, Maryland, le 29 septembre 2019.



Fils d'un concessionnaire automobile qui conduisait aussi la chorale de l'église baptiste des environs, il a grandi dans le célèbre quartier new-yorkais aux côtés de deux frères dont l'un, pianiste et compositeur comme lui mais classique, a partagé son cursus à la Manhattan School of Music. Larry Willis raconte très bien l'évolution de ce quartier des années 1940 à 1970 dans une belle interview (Jazz Hot n°586), où il décrit l'effritement progressif de la cohésion et de la solidarité, et partant l'érosion culturelle, avec la conséquence que des pianistes de sa génération comme McCoy Tyner, Kirk Lightsey, Kenny Barron, John Hicks, etc., pour ne parler que de piano jazz et d'autres jeunes artistes de ce calibre, qui sont les vrais continuateurs du jazz et de son esprit, ont vécu un relatif anonymat des années 1960 à 1990, malgré leur talent exceptionnel.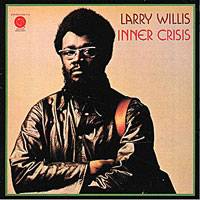 Larry Willis rappelle aussi comment le père cordonnier de John Carlos, le médaillé olympique qui leva son poing aux Jeux Olympiques de Mexico en 1968, lui appris à cirer les chaussures, ce dont il lui fut reconnaissant, pas seulement pour la technique et par humour, mais aussi pour le sens que peut y mettre un Afro-Américain dans les Etats-Unis du XXe siècle. Larry Willis raconte avec lucidité que l'intégration promise au moment des Droits civils fut un leurre, et comment tout ce qui avait été conquis difficilement par ces luttes difficiles a été depuis perdu, y compris l'art de vivre, la solidarité du quartier, Harlem.
Larry Willis a commencé par étudier le chant et la musique classique, comme son frère, et dans le cadre de l'émission TV de Leonard Bernstein (Young People's Concerts), il fut choisi comme soliste pour interpréter The Second Hurricane, à l'occasion des 60 ans d'Aaron Copland. C'est par la rue qu'il s'orienta vers le jazz, une rue spéciale sophistiquée comme il le dit, car il avait accès, à cette époque, à une dizaine de clubs à proximité, avant que les clubs ne migrent plus tard vers les quartiers bourgeois.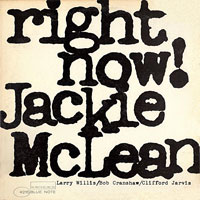 C'est par René McLean qu'il rencontre Jackie McLean au début des années 1960 dont il intègre le groupe, et dans le cadre de ses études à la Manhattan School, il rencontre Hugh Masekela, le trompettiste sud-africain, avec qui il monte un premier groupe, surtout pour la danse, et avec qui il entretient une relation sur fond politique (références à l'Afrique, Droits civiques), comme c'est souvent le cas en ces temps, une relation amicale et musicale qui durera jusqu'à la disparition récente du trompettiste.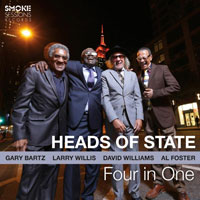 Dans un parcours essentiellement jazz, les choix de Larry Willis restent ouverts aux recherches et aux rencontres tout au long de sa carrière –il en faisait un principe artistique–, côtoyant parfois l'avant-garde de la musique improvisée: Carla Bley, Steve Swallow, Bill Frisell, la musique latine: Jerry Gonzalez, aussi bien que les musiciens de sa tradition culturelle du jazz: Jackie McLean, Roy Haynes, Joe Henderson, Nat et Cannonball Adderley, Lee Morgan, Dizzy Gillespie, Louis Hayes, Jimmy Heath, Joe Ford, Sonny Fortune, Clifford Jordan, Gary Bartz, Stan Getz, Woody Shaw, Buster Williams, Al Foster, Joe Lee Wilson, Carmen McRae, Roy Hargrove, Steve Davis, etc.; il a même participé plusieurs années à Blood Sweat & Tears (1972) ou à la musique des Blues Brothers… Il avait également ses fidélités, Hugh Masekela, Joe Ford, Jerry Gonzalez, Woody Shaw, Nat Adderley, Robin Kenyatta, Gary Bartz, Buster Williams, Al Foster… C'est avec ces trois derniers musiciens qu'on le retrouve dans deux ces derniers enregistrements en coleader (Smoke Sessions Records) au sein du groupe «Heads of State», un nom plein de sens et d'humour…

Larry Willis n'a jamais perdu de vue son ancrage culturel car il était très conscient de l'apport du jazz au monde artistique: «Le jazz est la musique la plus importante des cent dernières années, la seule où l'on peut participer à la création sans être l'arrangeur ou le compositeur. J'aime tester ma propre inventivité dans l'improvisation sur la même matière, à partir du même format, jour après jour, soir après soir, pour voir si je sais me réinventer.[…] Je veux faire reconnaître le jazz comme une contribution vitale au monde de l'art, au même titre qu'un Picasso, un Rembrandt ou un Van Gogh. Je veux montrer que l'impact de cette musique est voué à être aussi durable que Le Messie de Haendel, que la Messe en si, que la Sonate au clair de lune.»
Il était très conscient de son art, et disait avec beaucoup d'humour: «J'essaie de provoquer l'émotion. Je suis un sadique musical: j'essaie de vous arracher le cœur et de faire en sorte que vous aimiez ça.»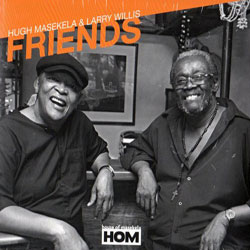 Il attribue ses recherches harmoniques complexes qui sont l'un des traits majeurs d'un style flamboyant, à son frère, disparu trop tôt, et à Herbie Hancock, son alter ego et contemporain, par leur intérêt commun pour les compositeurs français du début du XXe siècle: « L'impressionnisme a exploité les gammes diatoniques et chromatiques au maximum, depuis on n'est pas allé plus loin. Gershwin vient de là.»
A côté d'une œuvre enregistrée en leader d'une belle densité, sans être si développée qu'on pourrait l'attendre pour un artiste de cette qualité, il a une imposante discographie en sideman, et sur les scènes du monde, il s'est également souvent produit en leader et sideman, sans jamais se couper de ce qui était son plaisir, le collectif du jazz, qui fait qu'un sideman est aussi créateur qu'un leader de séance.
Larry Willis était un pianiste précis, savant, exigeant jusqu'à la perfection (il précise souvent l'instrument sur lequel il joue) qui, malgré une culture classique académique, a embrassé par choix sa tradition, sa culture, la musique de son quartier, pour en faire ce qu'il en dit «la musique la plus importante des cent dernières années», et sans doute de l'histoire artistique par ses implications philosophiques, esthétiques et finalement humaines.

En janvier 2007, Larry Willis avait survécu à un incendie qui avait dévasté sa maison et détruit tout ce qu'il possédait. Le 26 février 2007 avait eu lieu un concert de soutien à Larry,«Pianists for Larry», organisé par les pianos Fazioli à St. Peter's Church, New York, parrainé par Randy Weston et Geri Allen. Tous trois nous ont quittés récemment.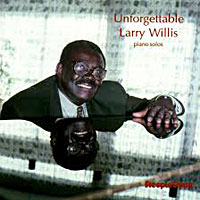 Sa discographie donne, par son importance qualitative, une idée de l'œuvre accomplie. Il nous laisse ce cadeau exceptionnel –à nous de savoir l'apprécier– même si l'échelle des valeurs actuelles, dans la critique de jazz en particulier, n'est pas en mesure de mettre à la place qu'ils méritent les artistes de la trempe de Larry Willis, et même, c'est dommage, chez les amateurs de jazz d'aujourd'hui.

Comme Harold Mabern, Larry Willis disparaît en pleine activité créatrice, au sommet de son art qu'on a pu apprécier encore récemment à Paris, comme on pouvait le voir sur toutes les scènes du monde, car il a beaucoup donné.
La beauté de sa musique –ses albums en solo témoignent de cet art exceptionnel du récit, de l'harmonie et de la mélodie qui existent dans la tradition du piano jazz–, sa personnalité aussi généreuse que modeste, nous laissent les mêmes regrets que pour ces grands artistes que nous voyons disparaître jour après jour en pleine possession de leur expression, de leur art, Geri Allen, Randy Weston, Roy Hargrove, Harold Mabern, Richard Wyands…

«Never Let Me Go» de Larry Willis (Unforgettable, SteepleChase, 1992) est de circonstance…
Yves Sportis
photo Jacky Lepage
Larry Willis et Jazz Hot: n° 586-2001, Jazz Hot 2019 (la dernière interview de Larry Willis)


DISCOGRAPHIE
Leader-Coleader

LP 1970.
Larry Willis,
A New Kind of Soul, Brunswick 754181
LP 1973.
Larry Willis,
Inner Crisis, Groove Merchant 514
CD 1988.
Larry Willis,
My Funny Valentine, Evidence 22205-2/Bellaphon 660.53.005
CD 1989.
Larry Willis,
Just in Time, SteepleChase 31251
CD 1989.
Larry Willis,
Heavy Blue, SteepleChase 31269
CD 1991.
Larry Willis,
Let's Play, SteepleChase 31283
CD 1991.
Larry Willis,
Steal Away, Audioquest Music 1009
CD 1992.
Larry Willis,
Solo Spirit, Mapleshade 01432
CD 1992.
Larry Willis,
How Do You Keep the Music Playing?, SteepleChase 31312
CD 1992.
Larry Willis,
Unforgettable, SteepleChase 31318
CD 1992. Jack Walrath & Larry Willis, Portraits in Ivory & Brass, Mapleshade 02032
CD 1993. Hamiet Bluiett/Larry Willis,
If Trees Could Talk, Mapleshade 06332
CD 1993.
Larry Willis,
Sunshower, Mapleshade 08532
CD 1993.
Larry Willis,
A Tribute to Someone, Audioquest Music 1022
CD 1994.
Larry Willis,
Serenade, Sound Hills 8063
CD 2002.
Larry Willis,
Sanctuary, Mapleshade 993-2
CD 2002. Paul Murphy/Larry Willis, The Power of Two, Mapleshade 10232
CD 2002. Paul Murphy/Larry Willis, The Power of Two, Vol.2, Mapleshade 11232
CD 2004. Larry Willis/Tony Pancella, Alter Ego, Mapleshade 11432
CD 2005.
Larry Willis,
The Big Push, HighNote 7144
CD 2006.
Larry Willis,
Blue Fable, HighNote 7163
CD 2007.
Larry Willis,
The Offering, HighNote 7178
CD 2007. Paul Murphy

/Larry Willis

,
Excursions,
Murphy 9258

CD 2008. Paul Murphy

/Larry Willis

, Exposé, Murphy
(non numéroté)

CD 2009. Paul Murphy/Larry Willis, Foundations, Murphy

(non numéroté)
CD 2011. Mike DiRubbo & Larry Willis, Four Hands, One Heart, Ksanti Records 0001
CD 2011. Larry Willis, This Time the Dream's on Me, HighNote 7238
CD 2012. Hugh Masekela & Larry Willis, Friends, House of Masekela 001
CD 2015. Gary Bartz/Larry Willis/David Williams/Al Foster, Heads of State, Search for peace, Smoke Sessions Records 1506
CD 2016. Gary Bartz/Larry Willis/David Williams/Al Foster, Heads of State, Four in One, Smoke Sessions Records 1702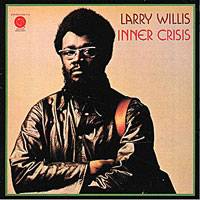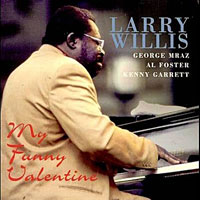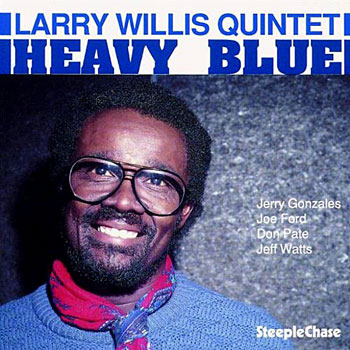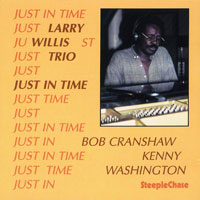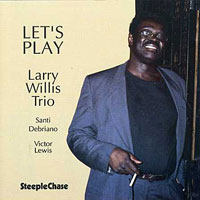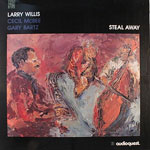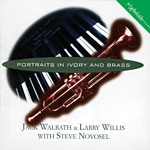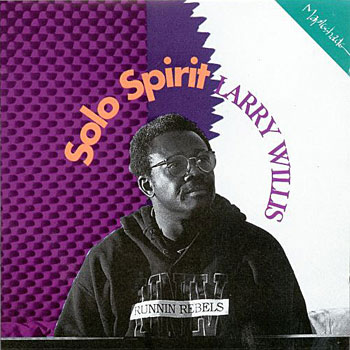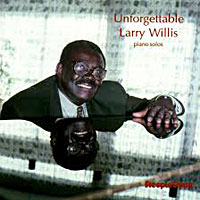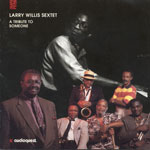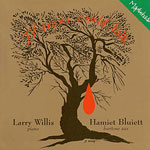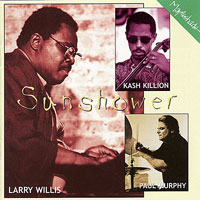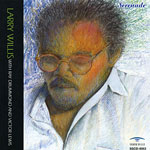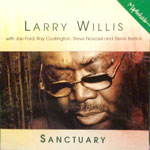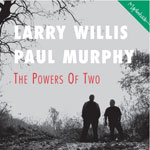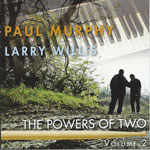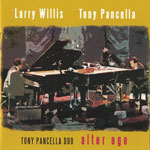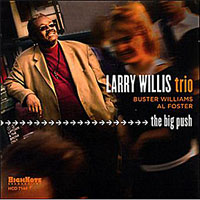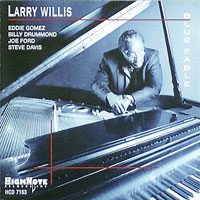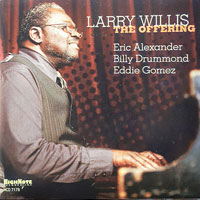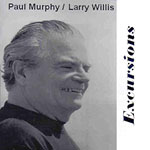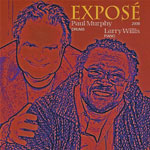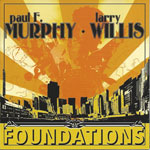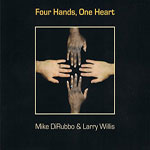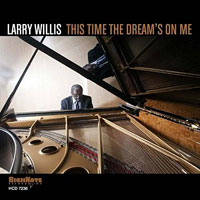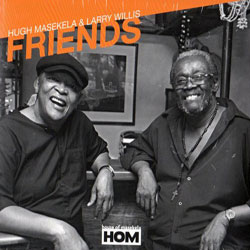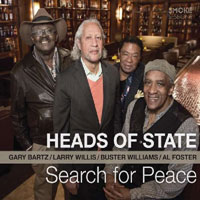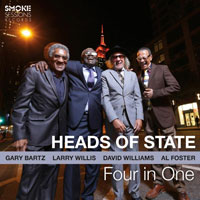 Sideman

CD 1965. Jackie McLean, Right Now!, Blue Note 7 84215-2
LP 1965. Hugh Masekela, The Lasting Impressions of Ooga Booga, Verve 531630

CD 1965. Lee Morgan, Infinity, Blue Note 300295 (97504) 

LP 1965-66. Jackie McLean, Jacknife, Blue Note LA457-H2

LP 1966. Hugh Masekela, Grrr, Mercury 61109

LP 1969. Robin Kenyatta, Beggars and Stealers, Muse 5095

CD 1969. Alphonse Mouzon, Dream Bug, Tobacco Road 2551
LP 1970. Hugh Masekela, Reconstruction, Chisa Records 803
LP 1972. Robin Kenyatta, Gypsy Man, Atlantic 1633
LP 1972. Richard Groove Holmes, American Pie, Groove Merchant 505
LP 1972. Buddy Terry, Lean on Him, Mainstream Records 391
LP 1972. Hugh Masakela, The african Connection/Home Is Were the Music Is, Impulse! 9343-2/Blue Thumb 6003
CD 1972. Blood, Sweat and Tears, New Bood, Columbia 31780
LP 1972-73. Alphonse Mouzon, The Essence of Mistery, Blue Note LA059-G
CD 1973. Joe Henderson, Multiple, Original Jazz Classics 763-2
LP 1977. Ryo Kawasaki, Ring Tones, Chiaroscuro 181
CD 1977. Woody Shaw, Live (at the Keystone Korner), Volume One, HighNote 7051
CD 1977. Woody Shaw, Live (at the Keystone Korner), Volume Two, HighNote 7089
CD 1977. Woody Shaw, Live (at the Keystone Korner), Volume Three, HighNote 7102
CD 1977. Woody Shaw, Live (at the Keystone Korner), Volume Four, HighNote 7139
LP 1978. Sonny Fortune, Infinity Is, Atlantic 19187
LP 1978. Hugh Masekela, Main Event Live, A&M Records 4727
LP 1979. Woody Shaw, For Sure, Columbia FC37390
CD 1980-82. David Newman, Lone Star Legend, 32Jazz 32014
LP 1982. Fred Lipsius, Distant Lover(s), Iti JL04
LP 1982. James Marentic, Nimbus, Discovery 879
CD 1982. Nat Adderley, On the Move, Evidence 22064-2
CD 1983. Nat Adderley, Blue Autumn, Evidence 22035-2 (Theresa Records 122)
CD 1983. Nat Adderley, Mercy, Mercy, Mercy, Evidence 22087
LP 1983. Jimmy Cobb, So Nobody Else Can Hear, Contempo Vibrato 003

LP 1983. Dave Liebman, Lieb Close Up, Contempo Vibrato 002
CD 1985. Leni Stern, Clairvoyant, Passport Jazz 88015
CD 1985. Carla Bley, Night-Glo, Watt 16

CD 1986. Branford Marsalis, Royal Garden Blues, CBS 468704-2
CD 1986. Jeff Hittman-Yoshiyaka Uematsu, Mosaic, Soul Note 121 137-2
CD 1986. Chico Freeman, Tales of Ellington, Black Hawk 537
CD 1986. Renee Manning, Ken 022
CD 1986-87. Steve Swallow, Carla, Watt XtraWatt 2-833 492-2
CD 1987. Cindy Blackman, Arcane, Muse 5341
CD 1987. Carla Bley, Sextet, Watt 17-831697-2
CD 1987. Sathima Bea Benjamin, Love Light, Enja 6022-2
CD 1987. Jimmy Heath, Peer Pleasure, Landmark 1514-2
CD 1987. Freddie Hubbard, Life Flight, Blue Note 85139
CD 1988. Jerry Gonzalez & Fort Apache Band, Oblata, Enja 5095-2
CD 1988. Jerry Gonzalez, Rumba Para Monk, Sunnyside 1036
CD 1988. Carmen McRae, Carmen Sings Monk, Novus 83086-2 (RCA 2668713-2)
CD 1988. Valery Ponomarev, Trip to Moscow, Reservoir Music 107
CD 1989-90. Clifford Jordan, The Mellow Side of Clifford Jordan, Mapleshade 05032
CD 1990. Jerry Gonzalez, Earthdance, Sunnyside 1050
CD 1990. Bobby Battle, The Offering, Mapleshade 01332
CD 1990. Datevik, Ballads From the Black Sea, Mapleshade 04332
CD 1990. Andy McCloud, Blues for Bighead, Mapleshade 07832
CD 1991. Jerry Gonzalez, Moliendo Café : to Wisdom the Prize, Sunnyside 1061
CD 1991. Louis Hayes, Nightfall, SteepleChase 31285
CD 1991. Eddie Henderson, Flight on Mind, SteepleChase 31284
CD 1992. Eddie Gale, A Minute With Miles, Mapleshade 01132
CD 1992. Kendra Shank, Afterglow, Mapleshade 02132
CD 1992. Dave Bargeron, Barge Burns... Slide Flies, Mapleshade 02832
CD 1992. Papo Vasquez, Breakout, Timeless SJP 311
CD 1992-93. Tom Lellis, Taken to Heart, Concord 4574
CD 1993. Norris Turney, Big Sweet N' Blue, Mapleshade 02632
CD 1993. Freddy Cole, A Circle of Love, Fantasy 9674-2
CD 1994. The Moffett Family, Africano, Venus 79092
CD 1994. Gary Bartz, Episode One: Children of Harlem, Challenge 70001
CD 1994. Freddy Cole, I Want a Smile for Christmas, Fantasy 9672-2
CD 1994. Attila Zoller, When It's Time, Enja 9031-2
CD 1994. Jerry Gonzalez, Crossroads, Milestone 9225-2
CD 1994-95. Roseanna Vitro, Passion Dance, Telarc 83385
CD 1995. Hamiet Bluiett, Young Warrior Old Warrior, Mapleshade 02932
CD 1995. Roy Hargrove, Family, Verve 527 630-2
CD 1995. Ron Holloway, Struttin', Milestone 9238-2
CD 1995. Jerry Gonzalez, Pensativo, Milestone 9242
CD 1995. George Mraz, Mraz Jazz, Milestone 9248-2
CD 1995. George Mraz, My Foolish Heart, Milestone 9262-2
CD 1995. Fred Lipsius, Dreamin' of Your Love, MJA Records 509
CD 1995. Russell Malone, Wholly Cats, Venus 79302
CD 1996. C.I. Williams, When Alto Was King, Mapleshade 04532
CD 1996. Jerry Gonzalez, Fire Dance, Milestone 9258-2
CD 1997. Ron Holloway, Groove Update, Milestone 9276-2
CD 1997. Monica Worth, Never Let Me Go, Mapleshade 06732

CD 1999. Sunny Sumter & the Larry Willis Quartet, Sunny, Mapleshade 05932

CD 1999. Roy Hargrove, Moment to Moment, Verve 543540-2

CD 2000. Bob Kindred, The Gentle Giant of the Tenor Sax, Mapleshade 09032
CD 2005. Hugh Masakela, Almost Like Being in Jazz, Chisa Records 01
CD 2009. Steve Davis Quintet, Live at Smalls, SmallsLive 0005
CD 2009. Gail Marten, In Love... Again, Jazz Palette (non numéroté)
CD 2017. Steve Davis, Think Ahead, Smoke Sessions Records 1704
VIDEOS

1998. North Sea Jazz Festival, «Ethiopia»
Larry Willis (p), Roy Hargrove (tp)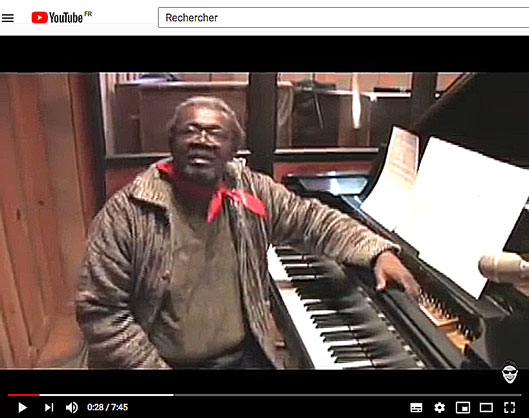 2008. 12 juillet, interview et plusieurs thèmes
Larry Willis (p)
2011. The Cotton Club, Harlem, NYC, «The Single Petal of a Rose» (Duke Ellington)
Larry Willis (p)
2011. 15 novembre, 29e Catania Jazz, Teatro Ma, Sicile-Italie
Larry Willis (p solo)
2013. 21 juin, Aladdin Theater, Portland, OR, «When It's Sleepy Time Down South»
Larry Willis (p), Hugh Masekela (tp, bug, cornet, voc)
2014. mars, Jazz at Lincoln Center Dizzy's Club, NYC, «Hi Fly» (Randy Weston)
Larry Willis (p), Hugh Masekela (tp, bug, cornet, voc)
2014. 26 septembre, Bohemian Caverns nightclub, Washington DC,
« Blue Fable», «This Time the Dream's on Me», «A Prayer for new Orleans», «Insidious Behavior»
Larry Willis (p) Quintet, Steve Davis (tb), Joe Ford (as), Steve Novosel (b), Billy Williams (dm),
Prod Music Alley, émission Beyond Category, avec une interview
2015. décembre, KNKX Public Radio, Tacoma WA, Live Studio Sessions, «Abangoma», «Cantaloupe Island», «When It's Sleepy Time Down South»
Larry Willis (p), Hugh Masekela (tp, bug, cornet, voc)
2019. 26 février, St.Petersburg State Jazz Philharmonic Hall, Russie, «My Funny Valentine» (Richard Rodgers),
Larry Willis (p) Trio, Ari Roland (b), Joe Farnsworth (dm),