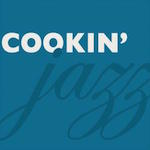 Jazz
Life
Jazz Hot News
Jazz Tears
Jazz Disco
Jazz Chroniques
Jazz Live!
Jazz Library
Jazz Hot Story
Jazz Gallery
Jazz Guide
Jazz Roots
JAZZ COOKIN'

Ce titre de rubrique, pour le sommaire du site, est une référence directe ΰ la cuisine et au caractθre
hot
de cette musique qu'on retrouve aussi bien dans des albums célθbres,
The Cooker
(Lee Morgan),
The Night of the Cookers
(Freddie Hubbard, Lee Morgan, James Spaulding, Harold Mabern, Larry Ridley, Pete La Rocca, Big Black) ou encore des groupes de jazz comme l'actuel The Cookers (Billy Harper, Donald Harrison, Eddie Henderson, David Weiss, George Cables, Cecil McBee, Billy Hart)…
C'est dans cet esprit que nous concoctons
(mκme étymologie lié ΰ la cuisson, ΰ l'élaboration d'une sauce)
chaque jour
le contenu de
Jazz Hot
avec des milliers de liens-correspondances afin de donner du sens et des ailes ΰ ce que nous essayons de transmettre: la passion pour un art, une culture, une philosophie alternative, le jazz.

* Recherche pour les articles des autres années


---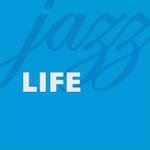 •

Jazz Life

Interviews, biographies, articles, nécrologies


Interviews
Billy DRUMMOND: Freedom of Ideas •

Alexis TCHOLAKIAN: Lush Life
•

Bennie MAUPIN: The Jewel in the Lotus
•

Connie HAN: Iron Starlet • Roberto MAGRIS: From Trieste to Kansas City • Cyrus CHESTNUT: Plenty Swing, Plenty Soul • Al VOLLMER: A Swedish Blues Brother (part 1) The Harlem Blues and Jazz Band (part 2) • Claus RAIBLE: Night Time Is My Mistress • Joe CHAMBERS: Samba de Maracatu • BRAMBUS RECORDS/Paul Rostetter: 30 ans de jazz et de blues •



Tears

Claude GOUSSET:
Un indispensable sideman •
Slide HAMPTON: Happy Swinging Feeling •
Duffy JACKSON: Swing! Swing! Swing!
•
Barry HARRIS: Une philosophie du jazz •

Pat MARTINO: Consciousness •
Dr. Lonnie SMITH: Il faut qu'on puisse se sentir, se toucher... •

Juini BOOTH: Nostalgia in Times Square
•

Raul DE SOUZA: De Bangu ΰ Hollywood
•

Norman SIMMONS: The Art of Synthesis
•

George WEIN: Le jazz est une fκte
•

Sonny SIMMONS: Jazz, Free & Spiritual • Sam REED: Philly Jazz Hero
•

Ralph PETERSON, Jr.: Professor Farworthy
•

Beb PAPASIAN: La guitare en chantant • Curtis FULLER: The Soul Trombone • Detroit Gary WIGGINS: The Soul of Jazz and Blues • Freddie REDD: The Thespian and Jazz Wanderer • Bertrand TAVERNIER: 'Round Jazz • Jeff CLAYTON: Alto caméléon • Chris BARBER: Another Jazz & Blues Band • Andrew WHITE: Une folle humanité! • Chick COREA: Le jazz, etc. • Eddie GALE: The Sun Spirit • Michel LE BRIS: Le voyage et le rκve • Othella DALLAS: Spirit and Fire • Junior MANCE: The Blues and Soulful Piano of Junior Mance • Roger MENNILLO: Art et Expression • Bobby FEW: Comme un torrent • Howard JOHNSON: Gravity!!! • Claude BOLLING: Hommage ΰ Claude Bolling • Stanley COWELL: Bright Passion/Brilliant Circles • Roger PARABOSCHI: Paris est toujours Paris • Reggie JOHNSON: L'art de la section rythmique • Bootsie BARNES: Philly in the Heart




• Jazz Life

(2009-2021) recherche

alphabétique

•

chronologique

•
par instrument
---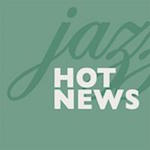 • Hot News

(2021) L'actualité en bref et au quotidien







• Hot News

(2013-2020, se reporter aux

Jazz Hot

n°663 ΰ n°2020

dans la page boutique)
---